Septic Pumping Sulphur Springs
A Leading Provider of Septic Pumping Services
Trust Northeast Texas Disposal for expert septic tank pumping services in the Northeast Texas area. Our reliable and efficient process ensures the thorough cleaning of your septic tank, keeping your system running smoothly.

Our Septic Tank Pumping Services
Looking for the best septic pumping services in Sulphur Springs, Copper, Rockwall, Greenville, and beyond? Look no further than Northeast Texas Disposal! Our expert team is well-versed in the intricacies of septic tank pumping and can ensure your system is efficiently and effectively maintained. From routine maintenance to urgent pumping needs, we have you covered. Trust Northeast Texas Disposal to provide quality septic tank pumping services you can rely on! Contact us today to schedule with our team.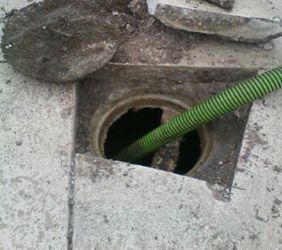 What To Expect From the Septic Pumping Process
A healthy septic system starts with regular septic pumping, so our experts follow a seamless process to ensure the efficient and thorough cleaning of your septic tank. Here's an overview of our septic pumping process: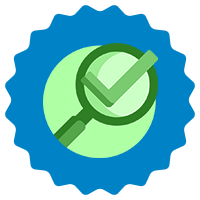 Inspection
We'll conduct a thorough inspection of your septic system to assess its condition and identify any potential issues.
Pumping
Using state-of-the-art equipment, we pump out the waste and sludge buildup from your septic tank, eliminating blockages and preventing system failure.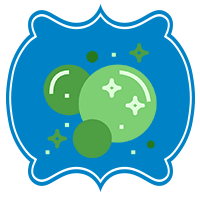 Cleaning
After pumping, we clean the tank to remove any remaining residue, ensuring a clean and properly functioning septic system.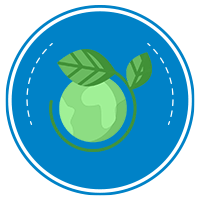 Proper Disposal
We adhere to all environmental regulations and dispose of the waste responsibly and in compliance with local guidelines.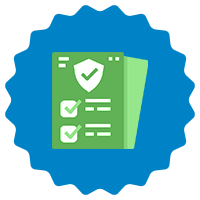 Inspection Report
Upon completion, we provide an inspection report detailing the work done, any recommendations, and advice for maintaining your newly cleaned septic system.
By following this process, we guarantee a hassle-free septic pumping service that will keep your system running smoothly for years to come.
The Importance of Septic Tank Pumping
Regular septic tank pumping every three to five years is vital to proper septic system maintenance. At Northeast Texas Disposal, we understand the significance of routine pumping to ensure your septic system's smooth operation and longevity. Over time, solid waste and sludge accumulate in the tank, leading to clogs, backups, and potential system failures. Our experienced team specializes in expert septic tank pumping, effectively removing waste buildup and preventing costly problems that could arise otherwise.
By investing in routine septic tank pumping with Northeast Texas Disposal, you can avoid expensive repairs, maintain a healthy and clean environment, and ensure the optimal functioning of your home's septic system for years ahead. Trust us to keep your septic tank running smoothly and efficiently, and schedule services today!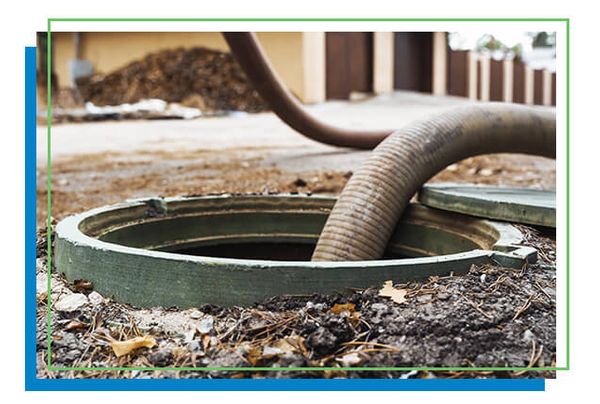 Why Professional Septic Tank Care Is Worthwhile
Maintaining a healthy and well-functioning septic system is crucial for the overall well-being of your property, so investing in professional septic tank care services from Northeast Texas Disposal is essential. Thanks to three decades of experience providing septic services in Sulphur Springs and nearby areas, we understand the importance of regular septic tank pumping. Over time, solid waste and sludge accumulate in the tank, leading to potential clogs, backups, and costly repairs. By scheduling routine septic tank pumping with our dedicated team, you can avoid these issues and ensure the optimal functioning of your septic system.
Our professional technicians have the knowledge and equipment to remove the accumulated waste efficiently, keeping your system running smoothly and preventing potential hazards. Don't wait until a problem arises — leave your septic tank system to the professionals to ensure peace of mind.
Signs It's Time To Schedule Septic Pumping Services
Keeping track of the condition of your septic system is essential for its proper functioning. If you notice any of the following signs, it may be time to schedule septic pumping services with Northeast Texas Disposal:

Slow Drains
If your sinks, toilets, or showers are draining slowly, it could indicate a build-up of solids in your septic tank.

Pooling Water
If you notice water pooling in your yard or near your septic tank, it could be a sign that the tank is full and needs to be pumped immediately.

Lush Grass
While it may seem counterintuitive, an overly green and thriving patch of grass near your septic tank or drain field could signify that the tank is overflowing and needs attention.

Increased Frequency of Backups
Frequent backups or toilet clogs can indicate that your septic tank is at capacity and needs urgent pumping.

Foul Odors
Foul smells from your drains or around your property can be a clear indication that your septic tank needs pumping.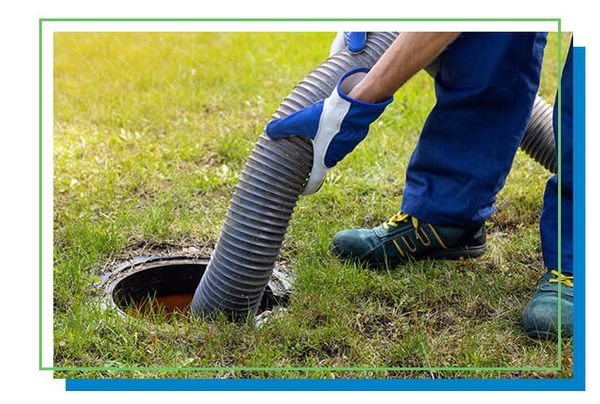 Why Choose Our Septic Pumping Services in Sulphur Springs
At Northeast Texas Disposal, we prioritize the maintenance of a healthy septic system, which is why we provide efficient and cost-effective septic pumping services in Sulphur Springs and nearby communities. Our skilled team is dedicated to delivering prompt solutions for any septic-related issues that may arise in your home, including an overflowing septic tank. Equipped with state-of-the-art trucks and tools, we ensure speedy diagnostics and effective problem-solving. With our commitment to customer satisfaction, we leave no mess behind, leaving your property pristine. Trust our septic experts to keep your system in top shape for optimal functionality!

Contact Northeast Texas Disposal Today
Experience the difference of a healthier septic system with Northeast Texas Disposal, where exceptional customer service is our top priority. When it comes to septic pumping services in Sulphur Springs, Copper, Rockwall, Greenville, and the surrounding areas, you won't find a more experienced or skilled team than our professionals. Get in touch today to schedule your septic tank pumping services!